Crane Services
Lifting Gear
We offer a wide range of lifting equipment for hire or sale with our cranes. Choosing the right lifting gear is key to increasing the safety and speed of your lifting operations.
Our most popular items for hire include brick forks, block grabs, chains, slings, mortar tubs and tipping skips. For reinforced concrete work we stock a wide range of concrete column skips.
We only supply the best quality Secatol and Probst equipment for ease of use, longevity and safety.
we also hire and sell Chains, Slings, Mortar Tubs and much more!
Lift Plans & Appointed Person Services
It is the hirer's responsibility to ensure that all lifting operations are compliant with the regulations as set out in BS7121 and LOLER – (the Lifting Operations and Lifting Equipment Regulations 1998). This requires a lift plan to be prepared by a suitably qualified and competent 'Appointed Person'. Further guidance can be found in the CPA Best Practice Guidance for the Safe Use of Self-Erecting Crane / Tower Cranes.
As a hiring company we do not supply Appointed Person services but we can recommend various providers across the UK and give appropriate advice; please contact us for more details.
Generator Hire
Where a mains power supply is not available, a generator will be required to power the tower crane. We supply a range of 3-phase generators to suit our cranes. All of our generators are delivered with an additional bunded fuel tank to reduce the frequency of refuelling visits and the risk of fuel contamination. We only supply the latest machines with a minimum of stage 3a compliant engines to the European emission standards.
Aircraft Lights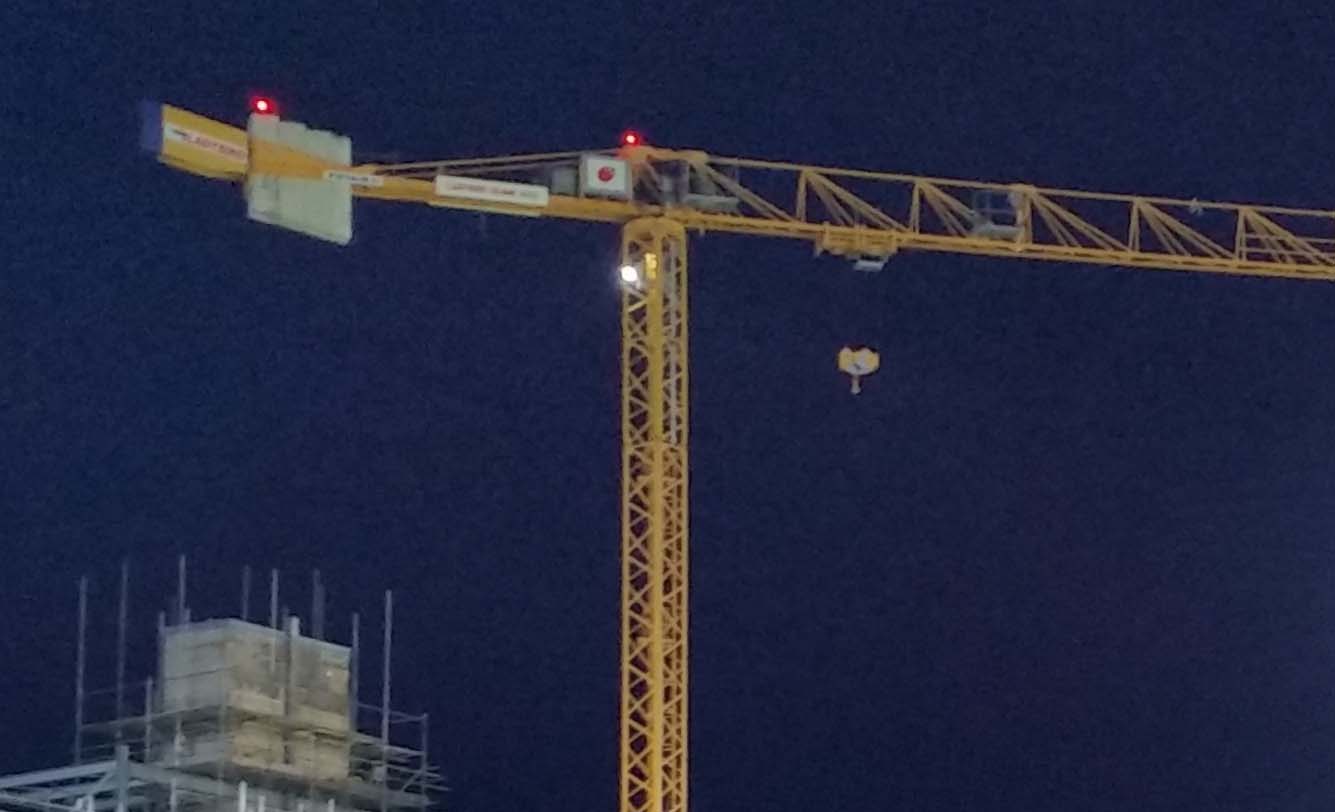 Aircraft warning lights are required by the CAA for tower cranes within 6km of an active airfield. However, increasingly hirers are requesting that tower cranes are fitted with warning lights as standard, to cover helicopter and air ambulance movements. We supply lights to meet the CAA requirements and offer battery back-up and solar options for sites without mains electricity.
Inspection Cameras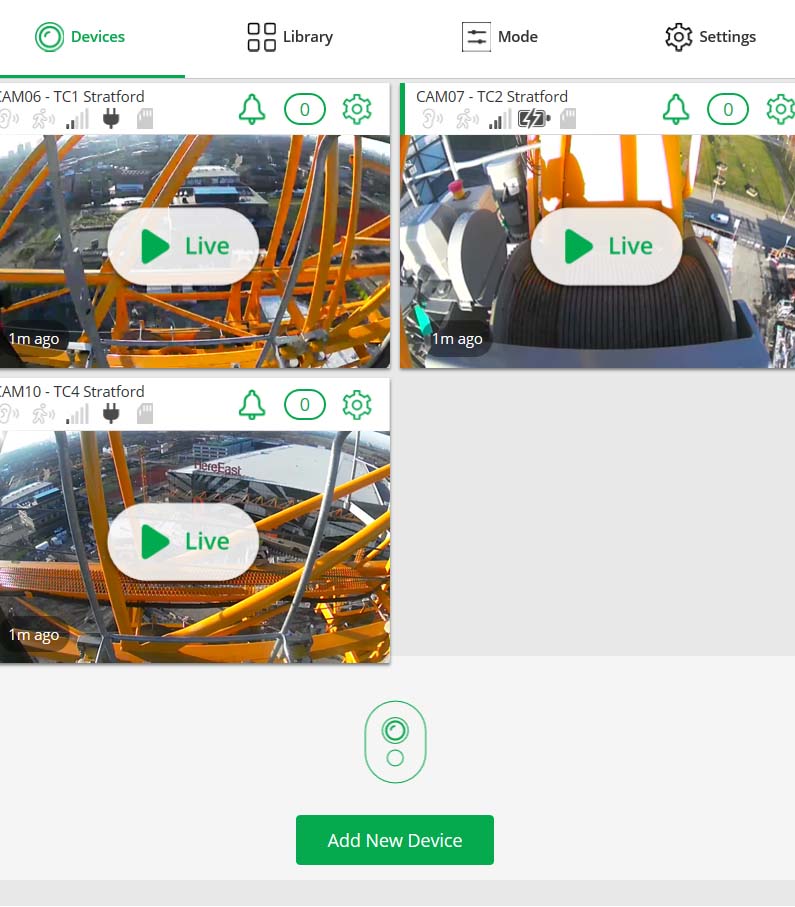 For City Tower Cranes, we can provide inspection cameras to reduce the need for operators on site to climb the crane each day. As part of the crane lift plan, there are various daily pre-start checks that include inspecting the state of the hoist and trolley ropes. The inspection cameras allow this to be done remotely, saving time and reducing the need to work at height.
Work Lights
Work lights can be fitted to any of our range of cranes. Work lights are particularly useful in the winter months to help increase the safety on site at the beginning and end of the day. Our lights are all new LED technology to minimise running costs.
Crane Rigging Mats
For self-erecting cranes and city cranes on cruciform bases, rigging mats are used to reduce the pressure across the ground. Whilst most sites will design and construct a concrete pad, this is not always possible, or economical; for example where cranes are sited on roads or parkland. Mats of any size are available to reduce the crane's point loadings down as far as required. Our most popular size mats are included in our standard quotations and larger options are priced on request.
Anti-Climb Deterrent Systems
It is the responsibility of the hirer to prevent unauthorised access to the tower crane. We can assist the overall site security plan by installing anti-climb deterrent systems on our city tower cranes. We fit lockable trap doors inside the tower and prison grade mesh around the outside.